Features

Desktop Recorder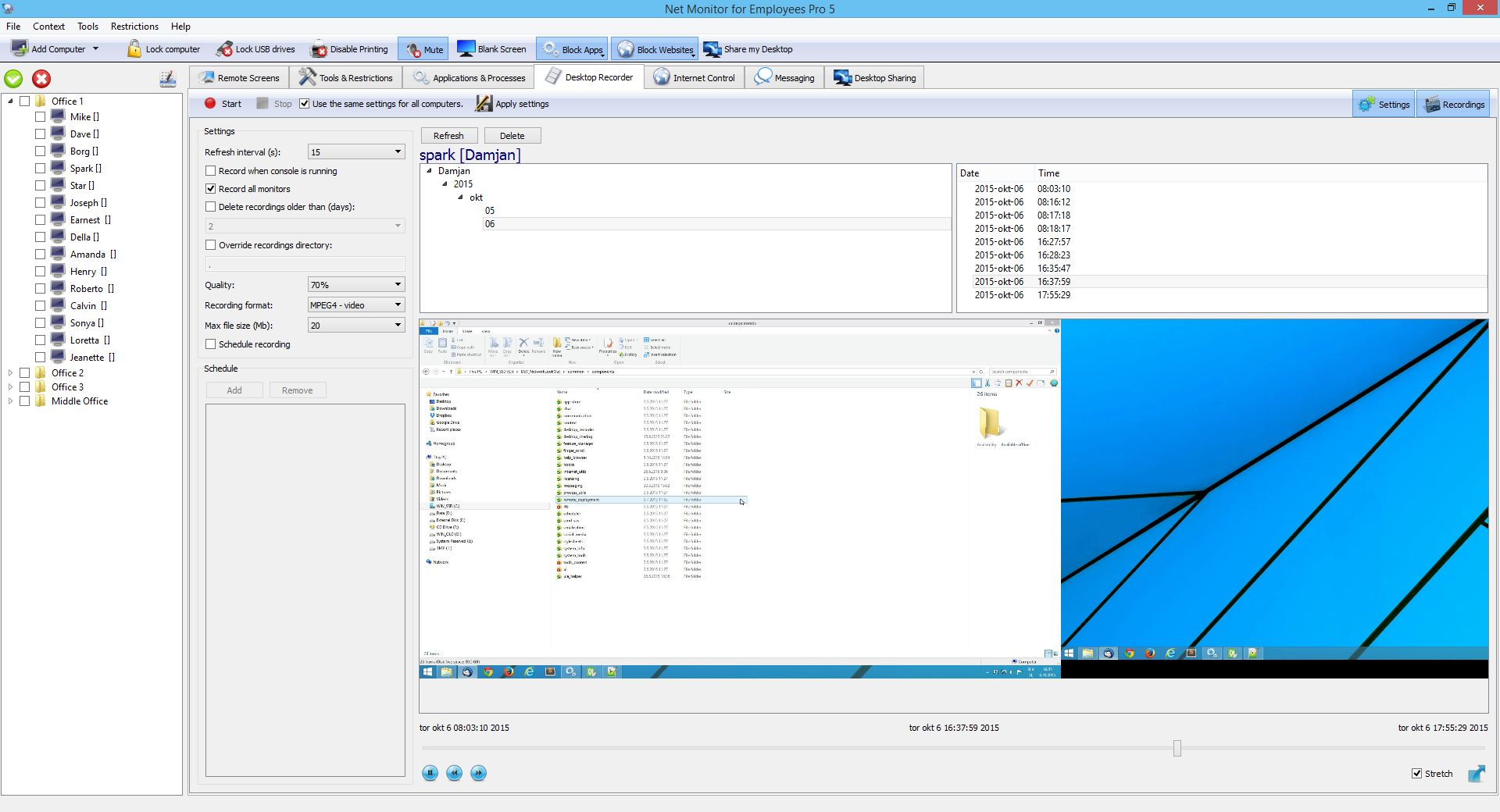 Desktop Recorder allows employers record employee's screen either at specific intervals or in live video. They can export recorded footage in MPEG4 (video) or JPEG (pictures). If employees are away from the computer a lot you can record video only when the screen changes. Recordings are stored on the employee's computer and can be downloaded to the computer that is running the console.

Internet Control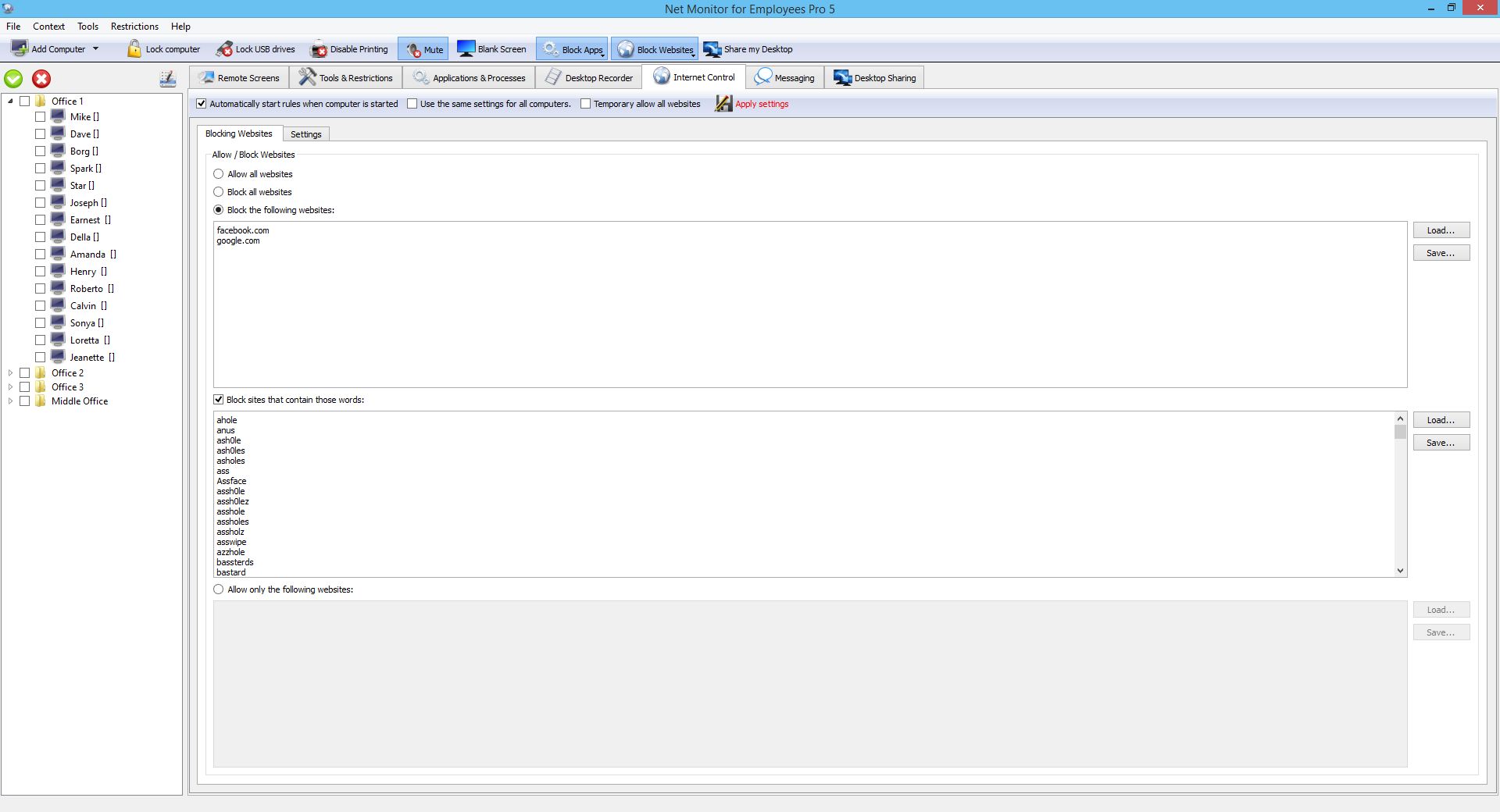 Employers can block websites by URL or by the words that they contain. When a blocked website is visited employers can either display a custom message, redirect to a different URL or just close the browser.

Reporting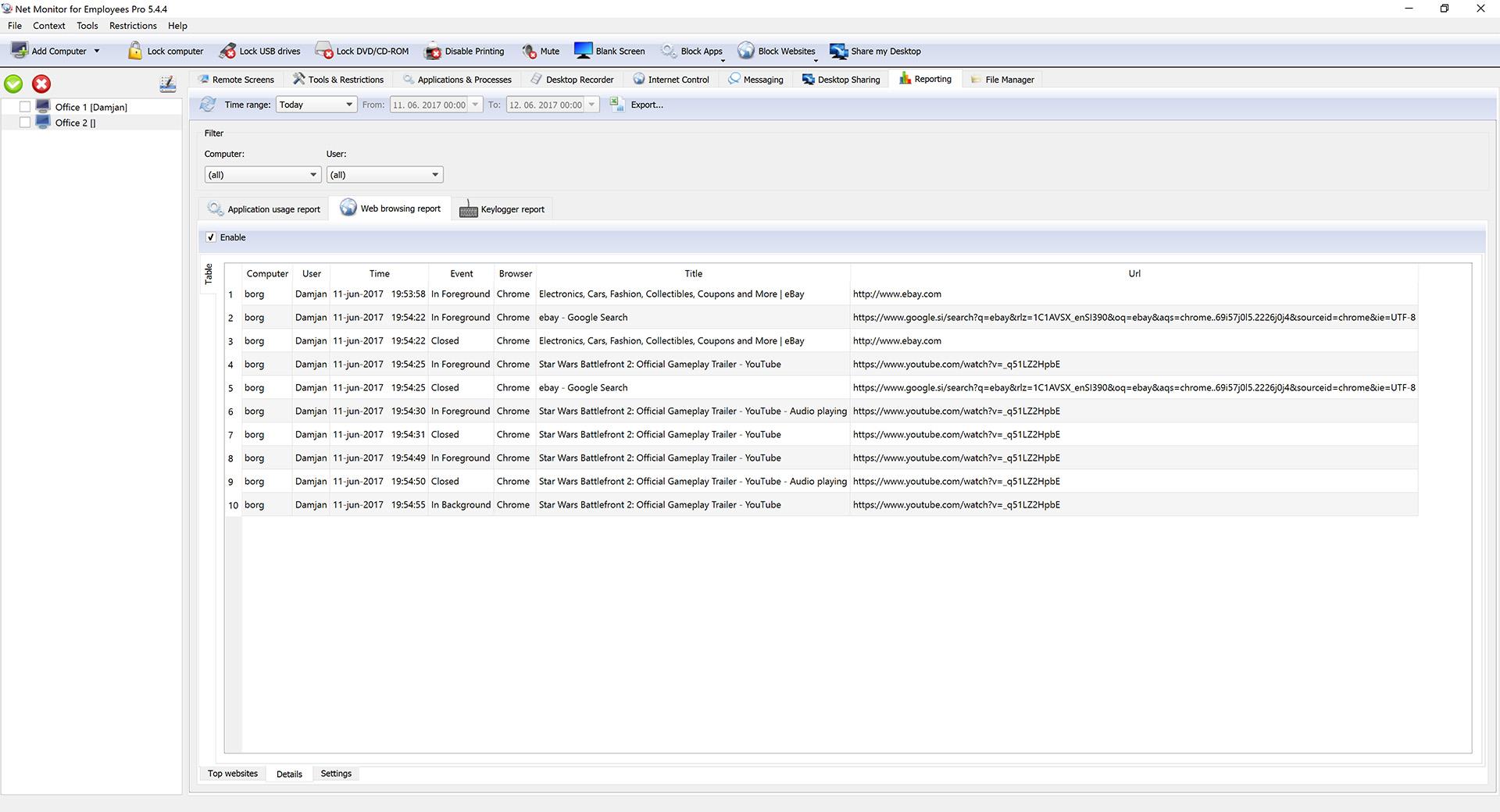 Employers can track employee's computer's application or process usage. They can also gather internet browsing data or log keystrokes. Logged keystrokes can be grouped together by the application that the employee is using. All of the data can be exported in .xlsx (Microsoft Excel), CSV or in plain text.

Remote Control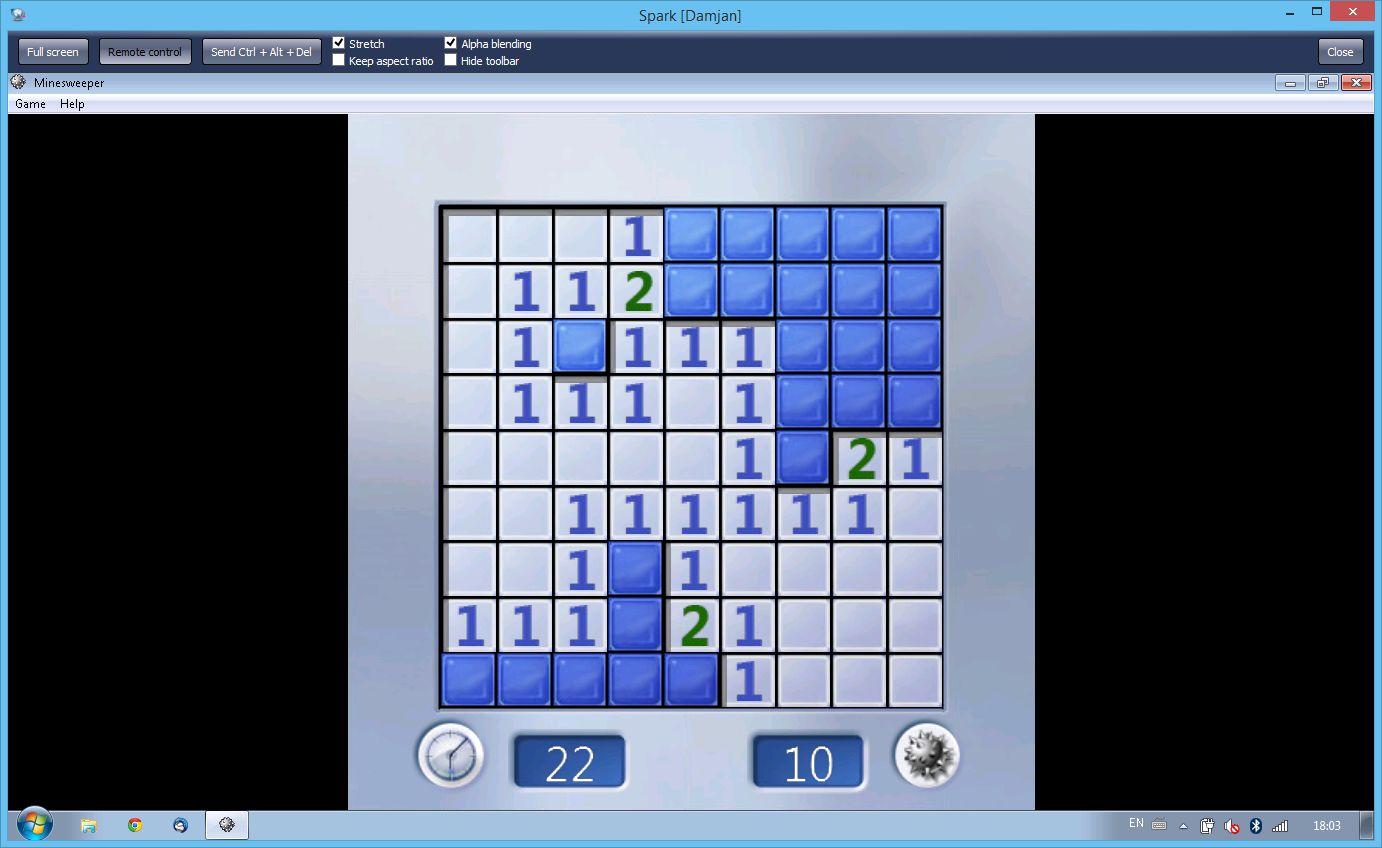 If employers want to control their employee's computer, they can do so by controlling the mouse and keyboard.

Restrictions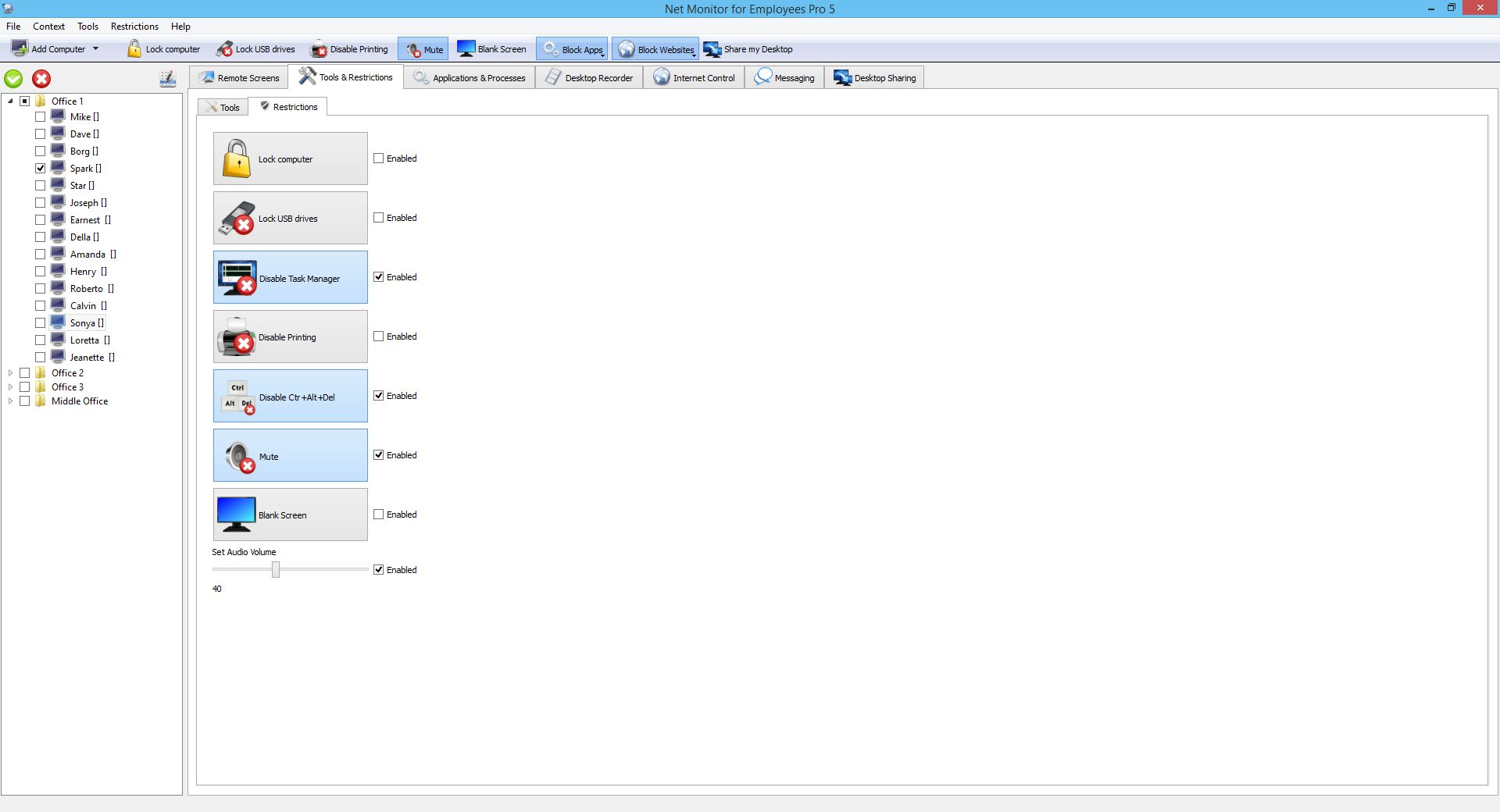 Employers can restrict the functionality of an employee's computer by disabling the use of USB drives, printers, DVD/CD-ROM, Task Manager and Ctrl+Alt+Del. They can also lock the computer, mute its speakers or blank the screen.

Application & Process Managment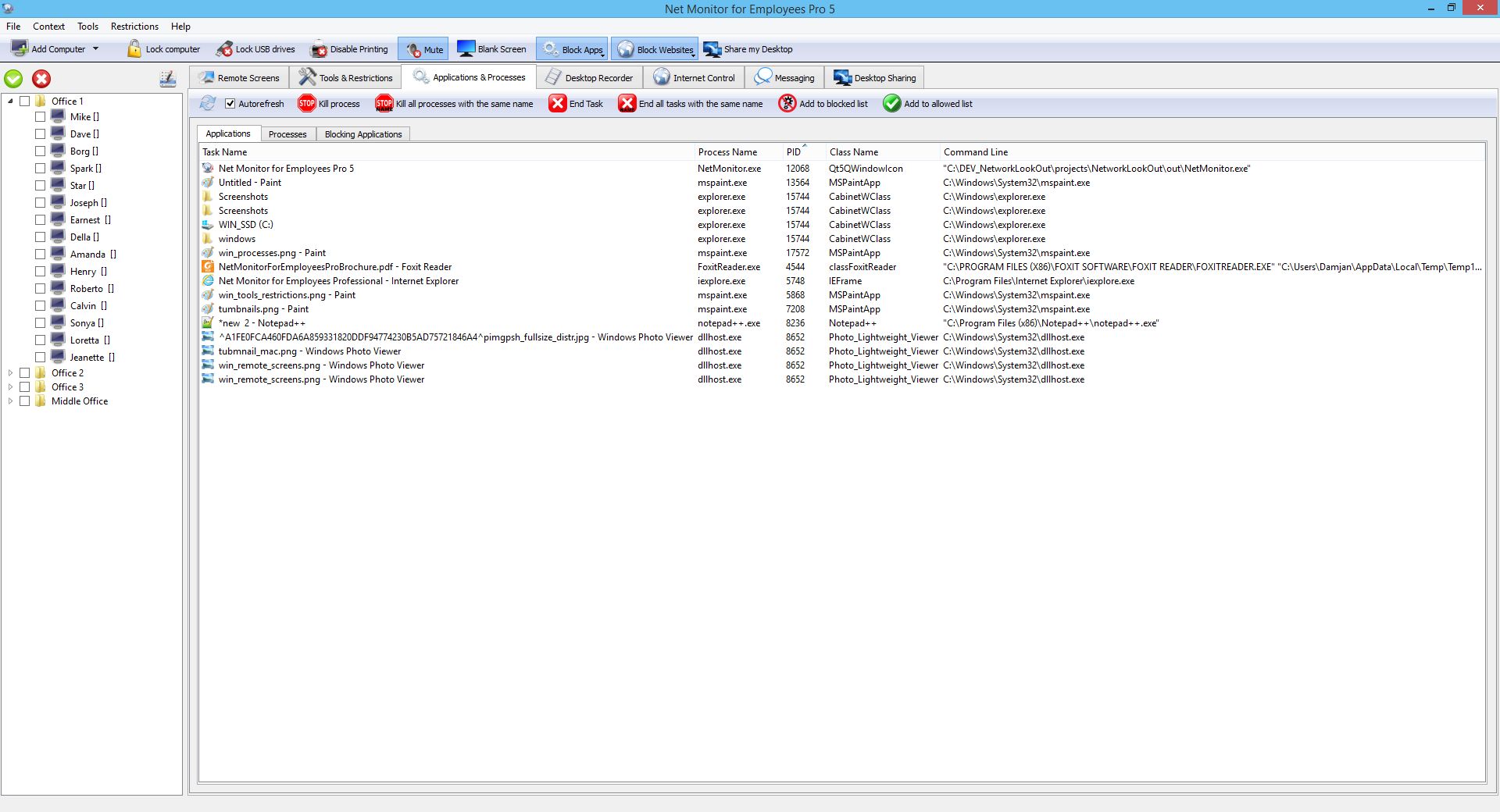 Employers have the ability to stop any application or process as well to block any of them. It offers a Task Manager like list of processes and applications.

Tools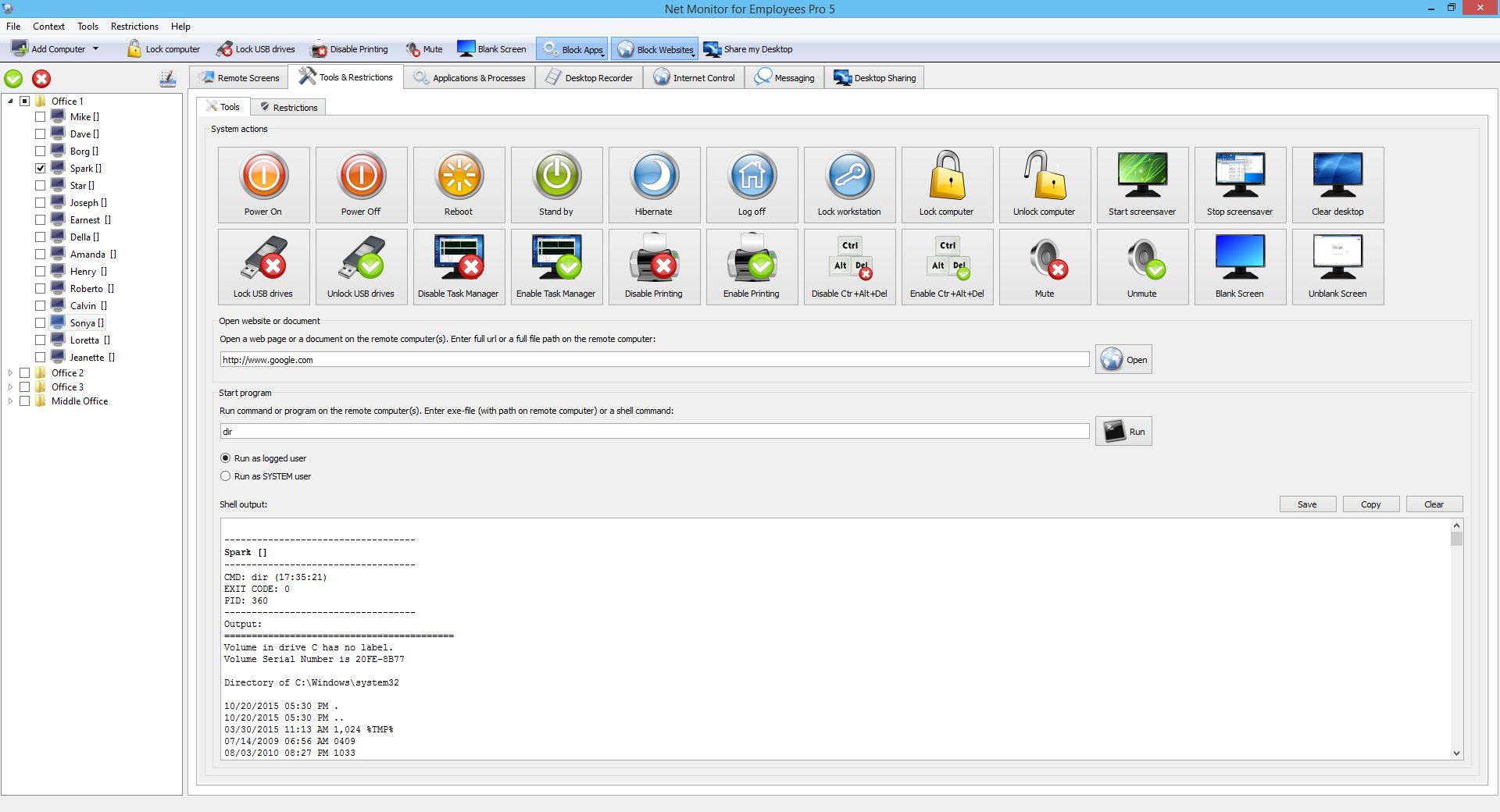 Tools allow employers to power on/off the computer, open any folder, file, application or web page. They can also execute shell commands.

File Manager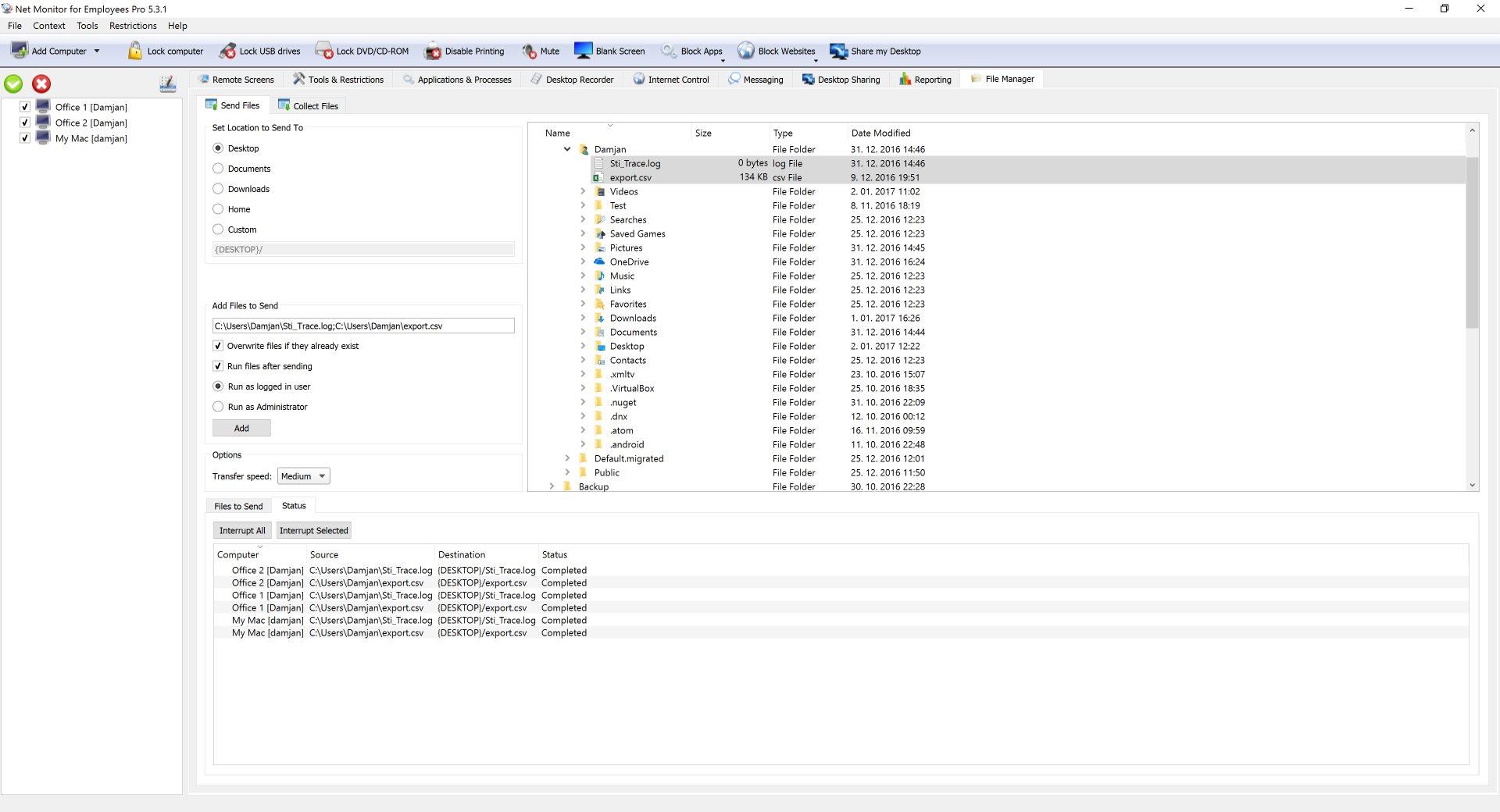 File Manager allows employers to either receive or send files to and from any employee. They can also execute files that they have sent either as administrator or the logged in user. The transfer speed can be changed to put less stress on the network.

Desktop Sharing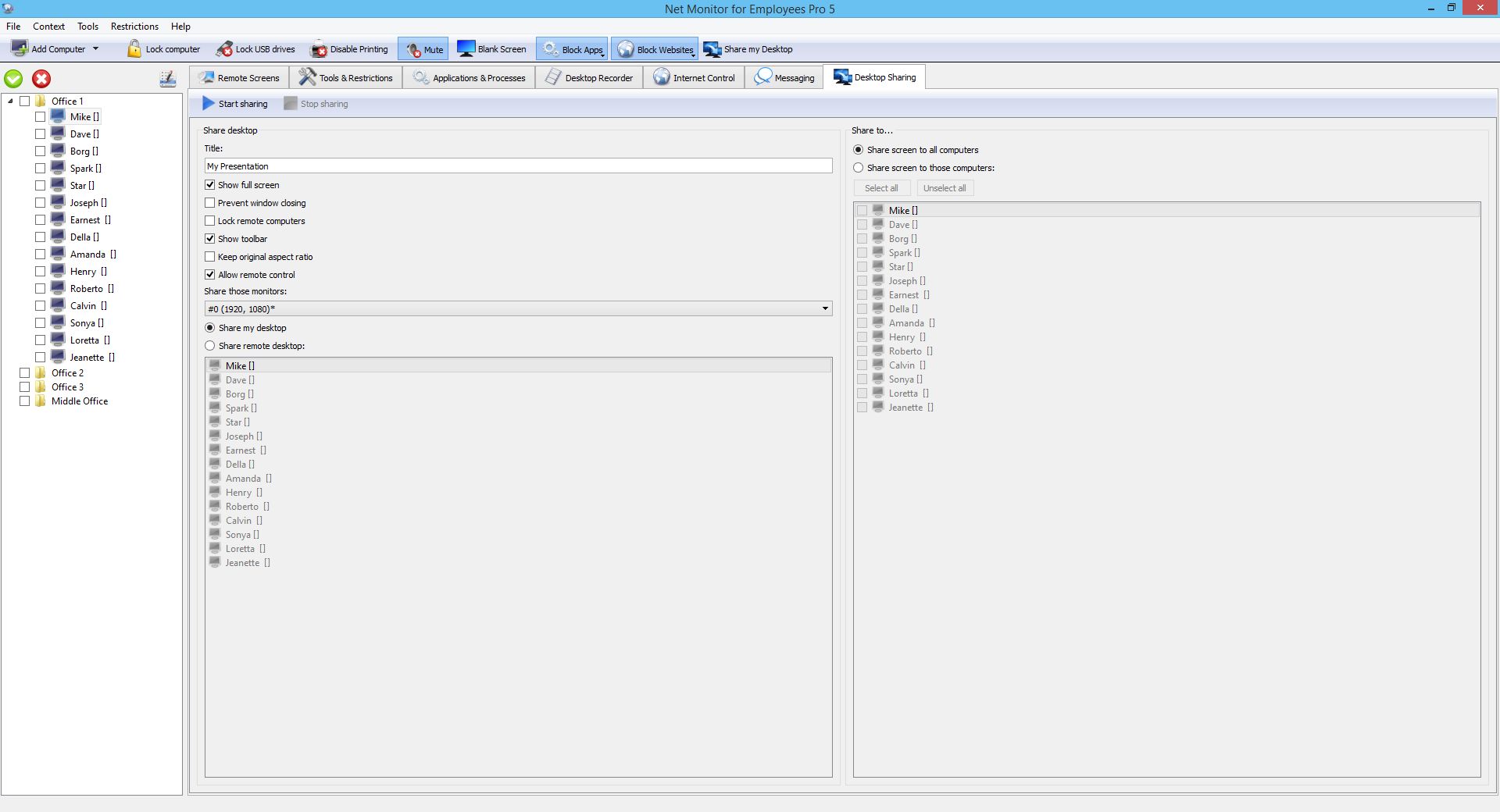 Desktop Sharing allows employers to share their or any of the employees' screens to other employees.

Messaging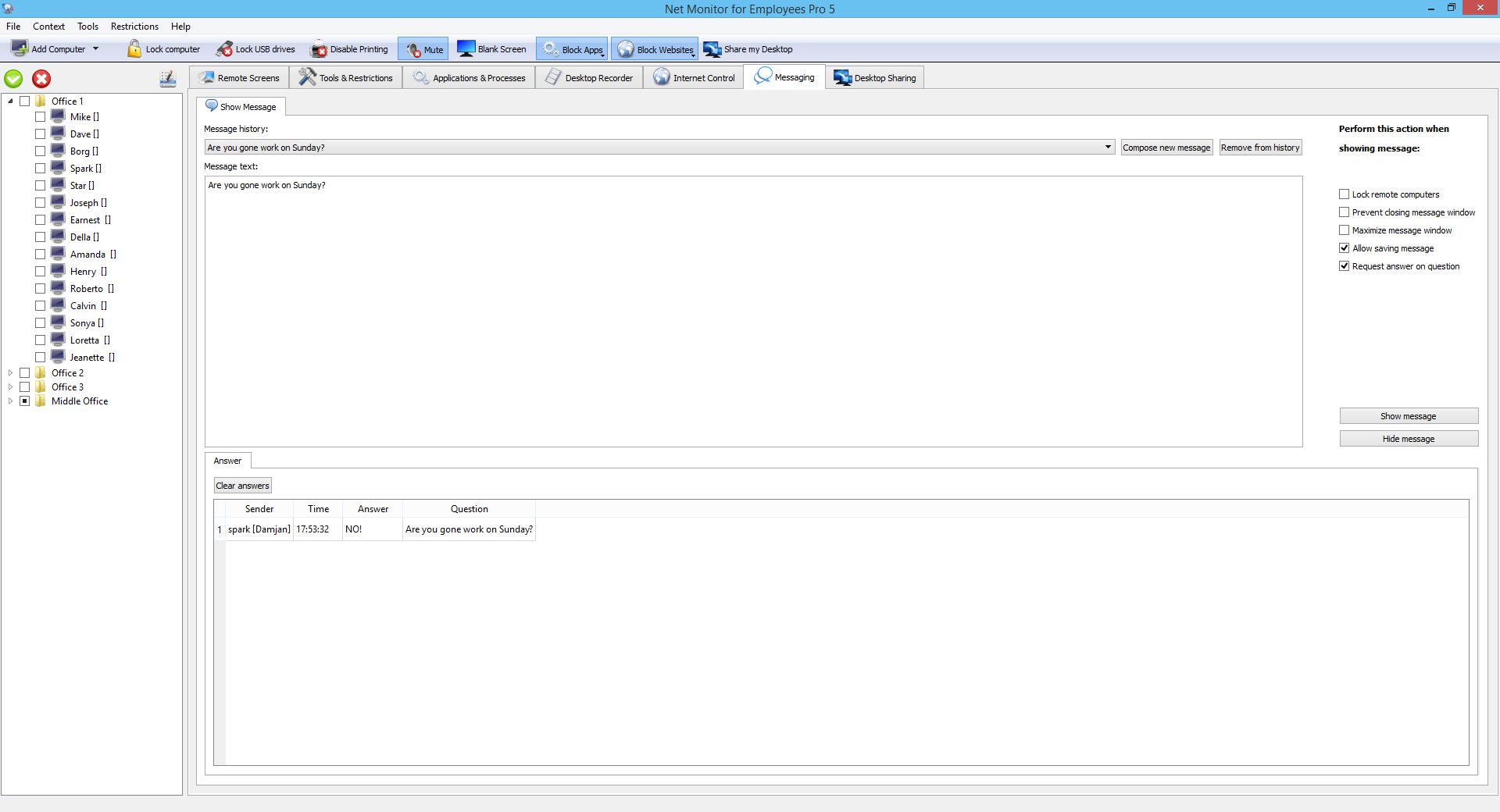 Messaging allows employers to chat with employees without using any social media or third party applications. They can also perform actions when displaying the message like locking the computer or requesting an answer.

Mobile/tablet support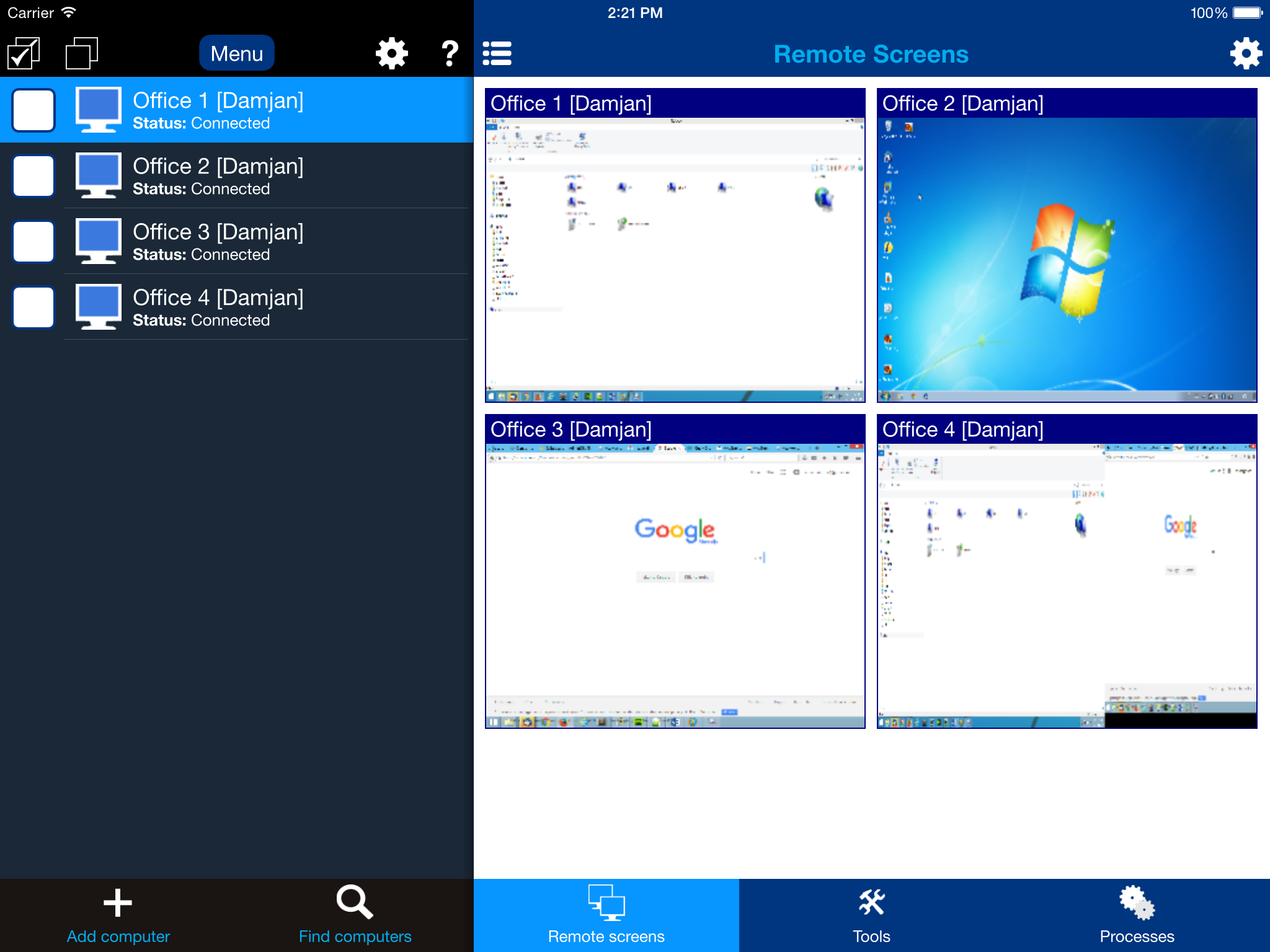 Employers can track and monitor employees, even when they are away from their computer. They can also control any employee's computer by using the built-in mouse and keyboard.